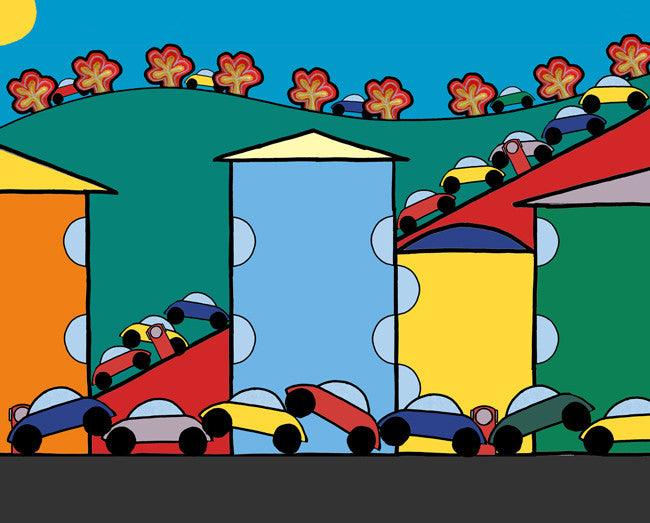 Parking Space by John Kraft is available as a limited edition fine art print on paper or canvas and can be ordered framed or unframed.  All art prints on paper are printed at standard sizes so they are easy to frame with store-bought frames. 
Fine art prints and canvas prints are signed, titled and numbered, and all artwork comes with a signed Certificate of Authenticity and a 30-day,100% satisfaction guarantee. 
Edition sizes for this composition range from 200 for the smaller pieces to an edition of only 5 for the largest. 
Questions or Comments: 
415.717.9209 | sales@johnkraft.com